Prepare for Thrones' return with these 10 things
11:00 AM Monday Apr 7, 2014
Can't wait for tonight's fourth episode premiere of Game of Thrones? Then pass the time by checking off every item on our list of 10 things you need to do before show time.
2.
Rolling Stone
magazine has compiled a highly debatable list of the top 40
Game of Thrones
characters that - surprise, surprise - has Daenerys at No. 1. Read their list
here
, send the link to a friend and start voicing your disapproval at their decision making.
4.
Sit on Twitter all day adding "#bringdowntheking" to each and every posting you make, then run down to Aotea Square to watch the King Joffrey statue collapse. By our reckoning, that should happen sometime this afternoon. If his face breaks all over the concrete, you could even grab your very own piece of Joffrey to take home and keep beside your bed. Sicko. Watch the live stream
here
.
5.
Join in the debate on
TimeOut
editor Russell Baillie's controversial comment piece on why, despite trying his best to get into the sword-weilding swing of things, he doesn't "get"
Game of Thrones
. "You need counselling immediately if not sooner," said one irate reader. Have your say
here
.
6.
Re-enact key scenes from your favourite episodes with your
Thrones
miniatures collection. Don't lie, we all know you have them hidden in a trunk in your wardrobe. Like
this guy,
who used his box of collectibles to create what is probably the world's worst
Thrones
-inspired YouTube video ever
(Warning: video features geeky cover-your-ears jokes, and creepy cover-your-eyes re-enacted sex scenes).
7. Watch this 15-minute behind-the-scenes official Thrones preview again, because it's really funny and well worth your time just to see actress Gwendoline Christie - who plays Brienne of Tarth - laugh. Because she doesn't do much of that in the show.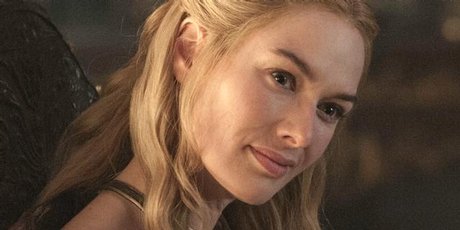 8.
Read all of beardy author GRR Martin's
Game of Thrones
books using
hyped new speed reading app Spritz
. If you start now, stop eating and have no toilet breaks, there's just enough time. Maybe.
9. Check out these two rap-inspired Thrones pisstakes, Lannista's Paradise and Game of Moans. Tyrion got flow, yo.


10. Wondered what a Game of Thrones sitcom set in the '70s looks like? Well wonder no more:

- nzherald.co.nz